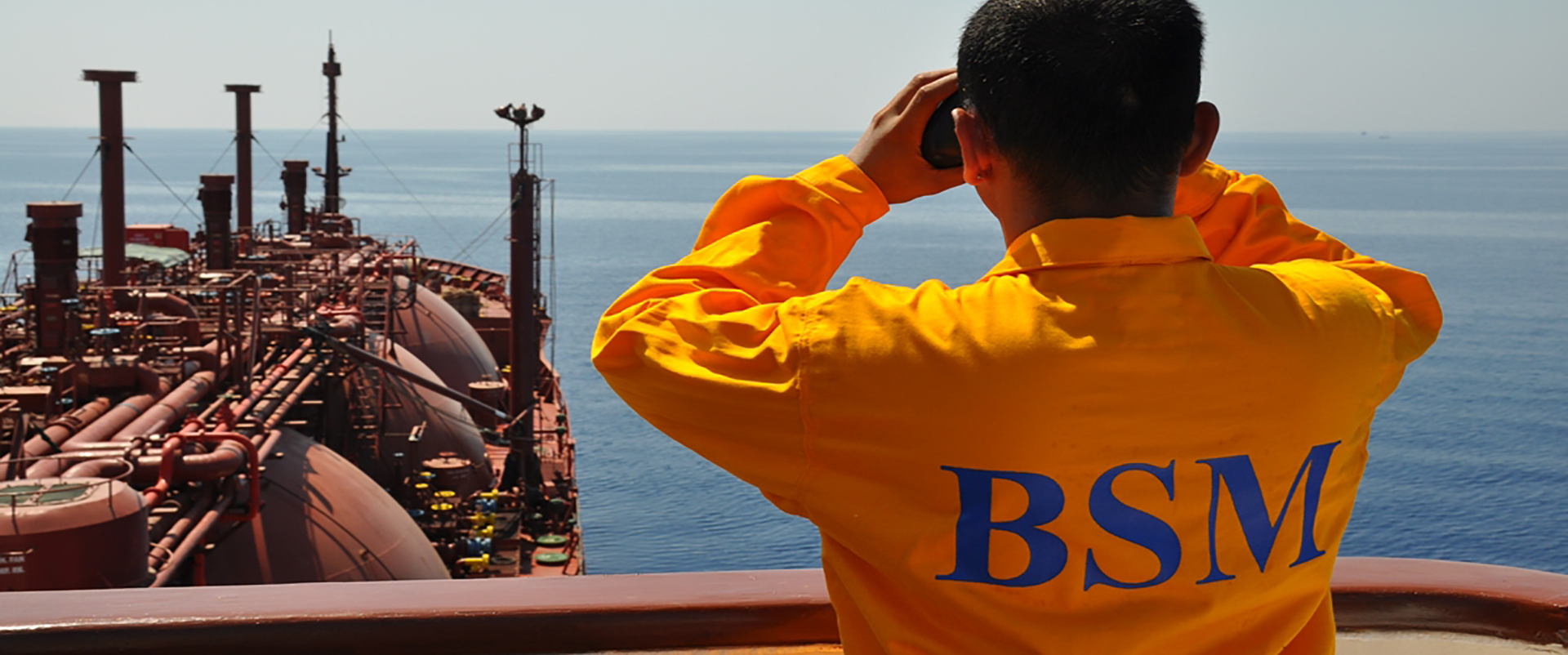 Bernhard Schulte Shipmanagement, a multinational Company widely recognised as the leader in ship management services, aims to provide its team members with the maximum opportunities to develop their career. We are a customer-focused Company with offices in over 40 locations worldwide. Our success and our maritime solutions are powered by our people!

We offer rich and diverse career opportunities and are committed to support you achieve your career goals.

If you are an individual who sees opportunities in challenges and want to take your career to the next level of success, we are interested in meeting you.

Discover new career opportunities within your local area or wherever you choose in our locations around the world.
Jobs on Board
We have vacancies on our fleet of managed vessels.
Excellent Career Prospects & Job Security
Medical Insurance Coverage for Family Members
Financial Assistance
Fast Allotment in U.S Dollars (if desired)
Free Training & Upgrading
Stand By Pay
Seafarers with experience on other type of vessels are also welcome. We also have an attractive cadetship program for young, promising and ambitious Nautical and Marine Engineering graduates.
POEA License No.: 254-SB-062304-AOE
---
---
---
Positions: Chief Officer Electro Tech Officer Electro Tech Ratings Gas Engineer Ordinary Seaman Third Engineer Fitter Mechanical Engineer (with knowledge in marine & industrial refrigeration) Motorman Wiper Chief Cook Messwoman
Positions: Chief Officer (Strong Chemical Experience) Electro Tech Officer Bosun Ordinary Seaman Fitter Motorman Wiper Messwoman
Positions: Second Officer Electro Tech Officer Bosun Able Bodied Seaman Ordinary Seaman Fitter Pumpman Motorman Wiper Chief Cook
Positions: Second Engineer Electro Tech Officer Gas Engineer
---
---
Positions: Bartender Assistant Bartender Deck Steward Tailor Housekeeping Cleaners Cabin Attendant Pantry Attendant Laundry Attendant Staff Officer Cabin Assistant Waiter
Positions: Buffet Attendant Crew Mess Attendant Staff Officer Mess Attendant
---
---
Positions: Cargo Operator Operation Integrity Technician - Planner Maintenance operator Electrical Technician GP Foreman Production Technician Mechanical Technician Engine Room Supervisor Asst. Maintenance Supervisor Instrument Technician Crane Operator (with experience in FPSO)
---
Jobs on Shore
We also have open positions for office staff.
Urgent Hiring:
BSIPC Junior Accountant
Core responsibility
Handle the full set of accounts and assist in audit of ship owning companies..
Prepare monthly account reconciliations and cash flow projections.
Prepare budgets, quarterly reports, forecasts and management accounts, draft Financial Statements and perform other financial analysis.
Ensure compliance with the Group's requirements.
Prepare ad hoc reports and participate in financial and commercial projects when required.
Qualifications
University degree with a major in accounting
CPA is a must
1 year of working experience or excellent academic performance is an advantage
Ability to produce accurate materials within tight timeframes and simultaneously manage other tasks
Willing to work on a flexible schedule and put in the hours needed to meet the Company's expectations
Possess a strong attitude of team-work at all times and a high degree of professionalism, dependability, and trustworthiness
​Possess very good analytical and oral and written communication skills
Excellent command of both spoken and written English
Good knowledge of MS office
Immediate availability is preferred
​ ​